Cochlear implant makes it possible for severely deaf children to regain hearing
Pequeno Príncipe is the only pediatric hospital in Brazil that can carry out the procedure through the national public healthcare system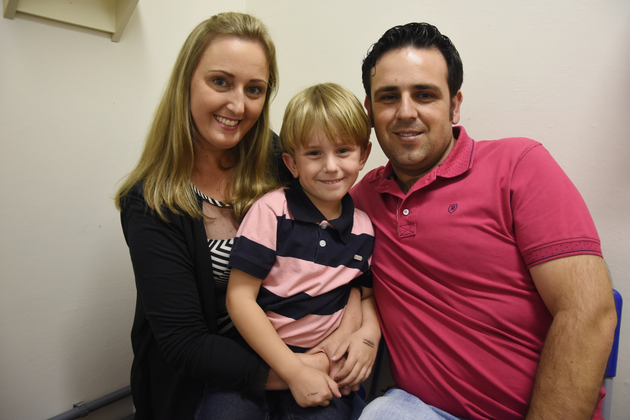 Lilian Bechel heard her son Vinícius say the word "mommy" for the first time when he was 5 years old. The boy was born prematurely which made him severely deaf. Vinícius Arthur Bechel was only able to hear and speak after the cochlear implant. "My son heard for the first time in Pequeno Príncipe Hospital and that's why the institution is so important to us. It was very special when he said "mommy" and "daddy" for the first time. We didn't even answer, just to hear him say it one more time. It was magical," said the mother. Vinícius now receives follow-up treatment from the Hospital, has made significant progress and already speaks perfectly.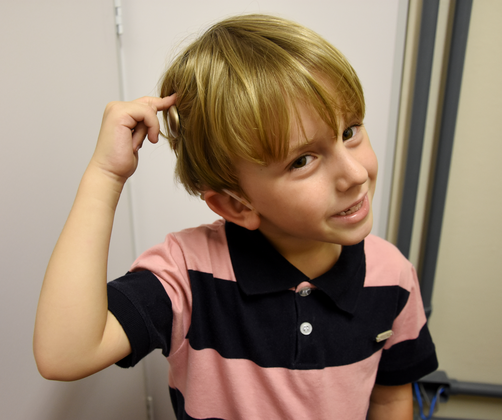 Just like Vinícius, many children are born with severe deafness: an estimated number of two out of every thousand child born alive. There are also children that become deaf after disease or trauma. "It is estimated that in Curitiba and outer parts of the city, eight children a month are born with severe deafness. Another eight become deaf, raising the number of children with this condition to 16," explains physician Rodrigo Guimarães Pereira, coordinator of Pequeno Príncipe Hospital's Auditory Health and Cochlear Implant Service. According to data from the National Ministry of Health, it is estimated that in Brazil every year about five thousand children are born with severe deafness.
Pequeno Príncipe is the only pediatric hospital in Brazil that is authorized by the national public healthcare system to perform cochlear implants. Other services carry out the procedure in adults and children. "The fact that we're exclusively pediatric allows us to offer integral healthcare to boys and girls and keep in mind eventual needs that they might have, especially related to serious illnesses and syndromes that are associated to deafness," he added. The surgeries done by the national public healthcare system began in Pequeno Príncipe in 2011 and until 2018, 112 patients had already been benefitted. "In 2017, we also began performing the surgery to correct hearing loss caused by microtia, a malformation where the child is born with an underdeveloped outer part of their ear," explained Pereira.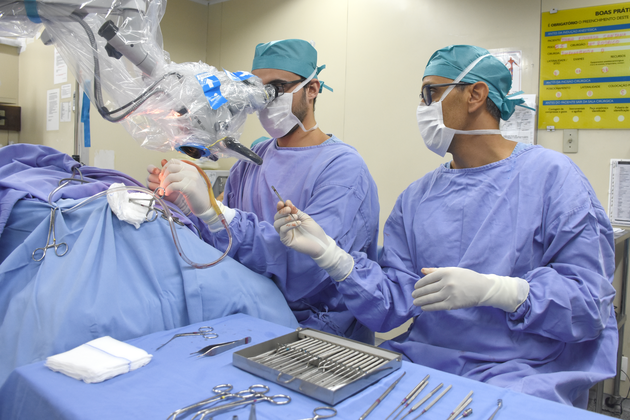 The team is formed by three surgeons and three speech therapists specialized in treating deafness, as well as nurses, social workers and psychologists trained to assist children with chronic illnesses. In addition to the surgical center, there is also a structure for speech treatment, an important part of initial evaluations and post-operations, and will monitor the child's adaption to the implant, adjusting their level of hearing and monitoring the language development over the years. The results so far are very exciting. "When done at the right age, the implant reestablishes auditory ability in almost 100%. This means that the child that was destined to have limited language and social contact now becomes a child with normal social contact, that will be able to go to any school and become an adult that is fully integrated in society," the doctor highlights. Therefore, the implant facilitates social inclusion and aids in the guarantee of children's rights.
Education and research
Another one of Pequeno Príncipe's service's particularity is that it is also aimed towards education and research. Since 2009, the institution has a post-graduate program in Pediatric Otorhinolaryngology, with an emphasis on treating ear, nose and throat diseases in children with severe clinical conditions. The service also partners with other hospital's medical residency programs, contributing to forming new otorhinolaryngologists that are better prepared to treat children and teenagers. These teams develop clinical studies and basic science research projects that are published and presented in national and international congresses. The service also hosts social and scientific events for the community, such as symposiums, specialization courses and courses for the parents of implanted patients.