Pequeno Príncipe completes 100 years
Among the various initiatives to celebrate the occasion, a website collects stories of lives that were transformed by the institution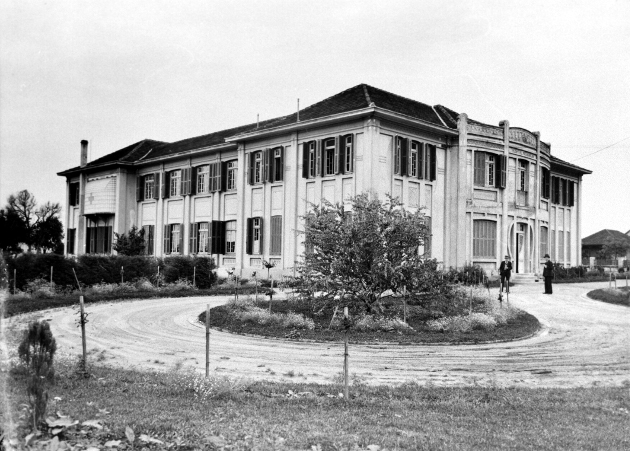 On the 26th of October, Pequeno Príncipe Hospital completes 100 years. The institution was born from an initiative started by a group of women, in 1919, that dreamed of offering quality healthcare to children and families that couldn't afford these kinds of services. This dream gained supporters and became a reality.
Today, Pequeno Príncipe is Brazil's largest pediatric hospital, with 370 beds, 68 of those in the ICUs. It reaches its centennial offering healthcare in 32 fields, with technical and scientific excellence, humanization, and equity, to thousands of children and adolescents from all over the country.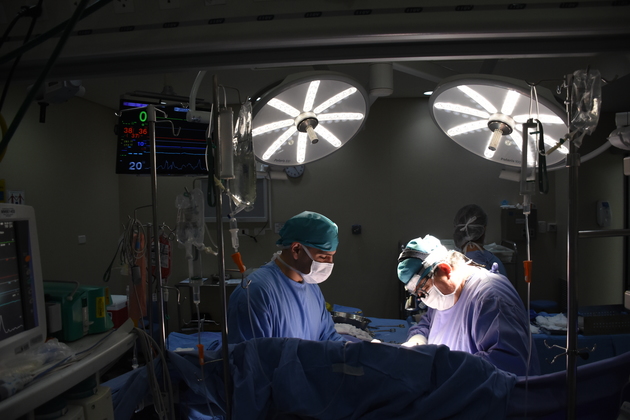 A reference in pediatrics, Pequeno Príncipe is a philanthropic institution and 70% of its capacity goes towards patients that use the national public healthcare system (SUS). This way, the dream of offering quality health assistance to all children lives on.
Over the years, it has expanded its activities to education and research, through Pequeno Príncipe College and Pelé Pequeno Príncipe Research Institute. Together, the three units are a part of the Pequeno Príncipe Complex, an integrated center for treatment, diagnosis, education, and research.
"We want to honor our past, celebrate our present and keep counting on all our supporters so that our future is built with the help of many hands, with many lives and success stories," declared Ety Cristina Forte Carneiro, Pequeno Príncipe Hospital's executive director.
Stories for who has a lot to live for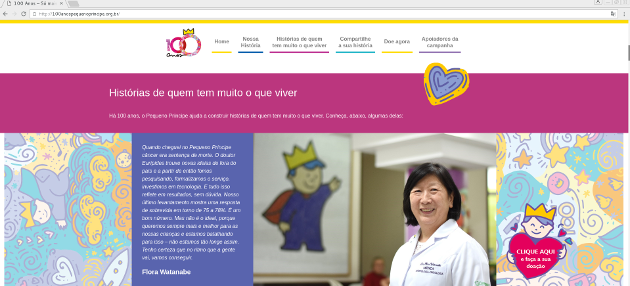 Over the year of 2019, many events have celebrated the arrival of the institution's centennial. An ad campaign was especially created for this event. With the concept of "100 years living for whom has a lot to live for," one of the main pieces of the campaign is a film set in the decade of 1970 and tells the story of two sisters who live outside of Curitiba and have to travel to the city in search of treatment in the Hospital.
The complete version of the video can be seen here. A website in portuguese was also developed especially to celebrate this centennial. At the address http://100anospequenoprincipe.org.br/, you can leave your testimonial sharing your experience in the institution. Launched in August, the website has already collected dozens of heartwarming stories from patients, family members, staff and volunteers that have had their lives transformed by the Pequeno Príncipe.
The campaign was developed in partnership with OpusMúltipla agency, Deiró Moving Ideas production company, Lumen Design, and Ernst Photography studio.