Cancellation of surgeries causes a severe drop in Hospital revenue
Number of procedures performed in the first half of April fell by more than 80% compared to the same period last year
Aware of its mission to promote health, Pequeno Príncipe Hospital has acted responsibly and adopted several measures to prevent the spread of the new coronavirus (COVID-19) and to be able to serve children and adolescents who are afflicted by the virus. Some of these measures, however, have a direct impact on the institution's economic-financial sustainability. One is the suspension of all appointments, procedures and elective surgeries, which are those that are not urgent. "Our estimate is for a drop of around 50% in the April revenue related to the earns from health insurance, rising to around 70% in the months of May and June," informs the corporate director of the Pequeno Príncipe Complex, José Álvaro da Silva Carneiro.
In the first half of April alone, for example, the number of surgeries performed in Pequeno Príncipe fell by more than 80% compared to the same period last year. "In 2019, we performed 970 surgeries in the first 15 days of April. This year, there were 172," says the OR's medical manager, Richeli Gravino da Fonseca.
"A significant part of the elective procedures is covered by the supplementary health system (Health Insurance Plans), where we have a small operating margin. With the suspension, we are estimating an additional deficit of US$ 3 million to US$ 4 million this year, in addition to the approximately US$ 5 million in assistance that we have annually accumulated in deficit due to the lag in prices practiced by the Public Health System (SUS), added to US$ 1.6 million in investments we do in research," explains the director.
According to the president of the Federation of Santas Casas de Misericórdia and Beneficent Hospitals of the State of Paraná (Femipa), Flaviano Feu Ventorim, the resumption of normality will take time, which worries a lot the sector. "This is a serious problem for hospitals, as from next month, these institutions start to have no revenue. The resumption process takes approximately 60 days. Therefore, we see a very dramatic scenario in general," he warns.
Society support
"Once again, we are facing an enormous challenge. We are the largest pediatric hospital in Brazil and offer care in 32 medical specialties. Thousands of children and adolescents count on us to reach a cure or, at least, to have a better quality of life. We will not be able to overcome this moment alone. We need the support of companies and sensitive individuals to overcome the difficulties caused by this pandemic and to continue to offer the medicine of excellence that is our brand for 100 years," emphasizes the executive director of the Hospital, Ety Cristina Forte Carneiro.

In this sense, the institution has developed several projects that are open to receive support from society. To know more and support these initiatives, please contact: carolina.fossati@hpp.org.br and marcelle.silva@hpp.org.br.
More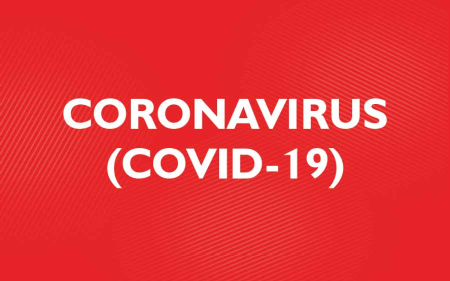 Until 10 a.m. on April 24, the Pequeno Príncipe Hospital treated 79 suspected cases of the disease, of which 6 were confirmed
---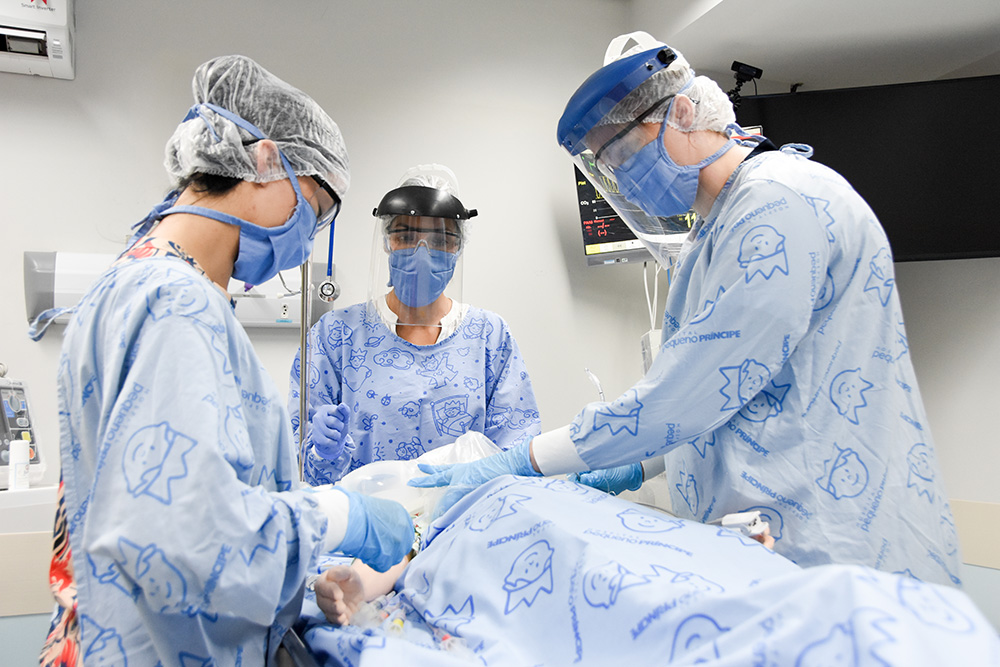 It is estimated that the COVID-19 pandemic generates a deficit of US$ 3 million to US$ 4 million, which will be added to the already existing gap of around US$ 5 million per year due to the underfunding by the Public Health System
---